1. Be realistic! – freelancing is a competitive market. Whether it's your hourly rates or the type of job you're looking for, you need to be realistic with your choices and your expectations. You don't want to look for or have a job that doesn't match your skills; or set your rates too high to scare away potential recruiters and hirers. But you shouldn't sell yourself cheaply either. Look through our website to see what other freelancers with similar skills and experiences are doing, and how much they are charging. Try to look for similar positions and set a similar rate for your work. To make yourself more competitive, we advise that you increase your rates as your experiences and your portfolio grows. Don't be afraid to value yourself and your work!
2. Communicate regularly – try to keep in regular or scheduled contact with the hirer you're working with. This helps in keeping them updated on the progress of your project, as well as giving you the opportunity to ask questions and clarify issues. Regular communications also help you better helps you to discuss any concerns and avoid any possible conflicts or misunderstandings. See points 7 and 9 for more information on how to deal with conflicts and criticism.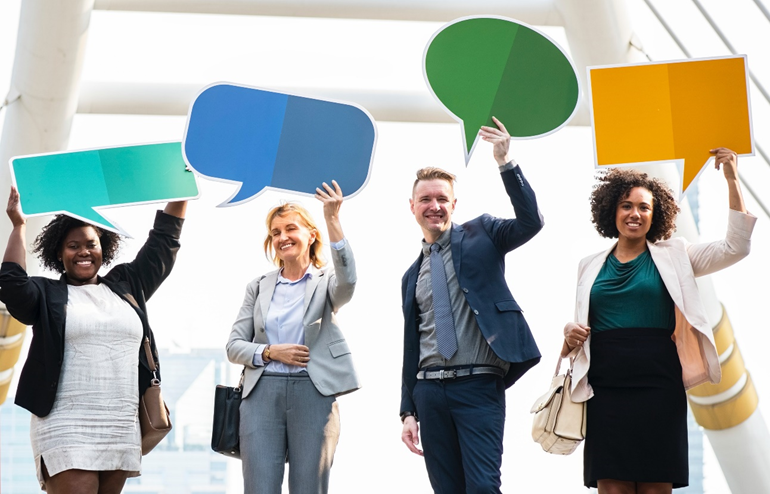 3. Don't be afraid to ask questions – whether it's a section of the project you don't understand, or it's a tool on our website that you don't know how to work with, don't be afraid to ask questions. You can contact your hirer/recruiter for all project-related queries. For any other queries, you can contact us and we're more than happy to help you through any issues that you're facing.
4. Manage your time better – use PROLANCER's project management tools to work on your project, one task at a time. You will have set schedules and deadlines for each task so that you can better plan your time around each task. You can upload your work and receive feedback as you go along, so that the work doesn't pile up and cause you stress. If you prefer, you can use other time management Apps and tools available on iOS and Android devices, in addition to PROLANCER's own project management tools to help you manage and schedule your private time better – doing this will ensure that you have enough time for work-related tasks, as well as your personal life. We recommend ATracker Time Tracker, Calendars by Readdle, Focus, and Hours Tracker Apps for iOS users; and Toggl, Rescue Time and Focus Booster Apps for Android device users.
5. Balance your professional and private life (i.e. Work-life Balance) – Life is not just about work; so, avoid overworking yourself. You will only feel burnt out after a while and you will lose your passion and motivation for anything that you do. Keep a good schedule for fun or family time. Go out, hit the gym, read a nice book, drink some nice tea, and do anything else you need to steam-off and recharge! Remember, one of the main attractions of freelance work is its flexibility. Don't lose it, but don't over-use it either. Work when it's due and play when it's time!
6. Manage conflicts – If you are having difficulties, differences of opinions or any other issues with a hirer or a recruiter, don't let it build up and don't stay silent either! Communicate what you are unhappy about and come to a common solution that works for everyone! It will help reduce your (and their) stress levels and make you more productive and passionate in whatever you do!
7. Be good at handling criticism – don't be offended by criticism. Constructive criticism is what makes us better individuals and helps us improve ourselves, on both the professional as well as on personal levels. If you feel that you are being unfairly criticised, just communicate it with your recruiter or hirer. Ask them to be precise in what they need of you, or why they are unhappy with your work. If they are being unreasonable, explain why you think they are wrong and seek a common solution to the problem, that works for the both of you!
8. Understand everyone is different – and learn to appreciate other people's assets and shortcomings. No one is perfect! We all have our strengths and weaknesses. Hirers and employers are no exceptions. If you think they need to improve in any areas, communicate this with them and help them better develop themselves or their skills. In the end, you will both be much happier and more satisfied.
9. Be honest! – whether it's your professional experience, your skills and expertise, or a client you claim to have previously worked with; you should always be honest about everything and NEVER Dishonesty will not make you look professional, or make you a real expert in certain areas, and it will certainly not make you more desirable or employable. If anything, lying to potential employers will guarantee that you will never land a project with them (and any other business people/employers that they network with)! It will also get you in trouble with us and result in your account being permanently terminated! Because you will eventually be found out! Just think of a situation where you claim that you are an expert in Adobe Photoshop (when in reality, you can barely use Microsoft Paint), and a hirer asks you to do some illustration work for them……Ouch!
10. Never gossip or offend anyone – offending anyone or gossiping about a previous hirer or recruiter would never result in anything good. Just imagine that the previous hirer you are badmouthing is the best friend, or the first cousin of your new hirer...Oops! That doesn't sound so professional, does it? And offending people is not exactly a skill or quality that hirers look for! These harmful traits that may just make a freelancer more undesirable and less employable for future jobs! Just avoid the negativity altogether and instead, keep a positive focus and energy on your current work and your current employer.